Harden's survey result
For 25 years we've been curating reviews of the UK's most notable restaurant. This year diners have submitted over 60,000 reviews to create the most authoritative restaurant guide in the UK.
Summary
"Perfect, perfect, perfect!" – "It's such a surprise to find this gem nestled in Old Amersham", and Laurie Gear's "magnificent" establishment on a picturesque Georgian street would enjoy a much higher profile if it were not bizarrely overlooked by Michelin year-on-year. Chef/Patron Laurie Gear's "complex cooking comes with a very deft touch": "beautifully crafted, rich, with gorgeous accompanying wine, and delivered by staff who make you feel a million dollars". "It is incomprehensible that it doesn't have a star" – in fact some say "it's worthy of two" – yet a number of fans feel that "the fact that it lacks recognition almost improves it": "please let them keep missing out, because it keeps the place just about affordable, and we can get a table when we want!"
Summary
"I cannot understand why this simply sublime restaurant has yet to achieve a Michelin star!" – inexplicably, Laurie Gear's "classy" operation in Old Amersham continues to fly under the tyre men's radar. "Chef Laurie always seems to be in the kitchen, and the entire team provide a genuinely warm welcome combined with professional service" in a setting that's "very pretty and cosy". "Fabulous tasting menus deliver so many flavours and textures"…"some dishes are so memorable, and all are delightful", and it's good value too – "at the high end of fine dining and the lower end of the haute-type price bracket!"
Summary
Michelin's brazen lack of recognition for this "superlative" venture, in the heart of Old Amersham is beyond comprehension – in fact the debate should not be whether or not it should have a star, but whether or not it should have two. The setting is perhaps "stark" but also "calming" and "romantic"; staff "are on a mission to make your meal enjoyable"; and "wow-factor is the norm" for the food from Laurie Gear's "technically refined and creative" kitchen, which "displays more than just talent, but also innovation without losing sight of the basics".
Summary
"In the beautiful cobbled streets of Old Amersham", these converted 17th century cottages are "well worth a detour"; Laurie Gear's "presence at the pass in the open kitchen gives a wonderfully personal feel to the place", and his "intense" and "creative" cuisine is amongst the UK's best.
Owner's description
Laurie and his wife Jacqueline opened the Artichoke Restaurant in 2002 and have taken it from strength to strength, creating an innovative space offering modern creative cuisine with personable service. Having achieved early acclaim, the Artichoke has gone on to win an array of prestigious awards and accolades, which include The Good Food Guide's Best New Entry 2011, a rising star in the Michelin Guide for 2011 and was extremely proud to be named the AA Restaurant of the Year for England 2013/2014 and awarded Three Rosettes. Currently listed 28th in the Good Food Guide's Top 50 UK Restaurants for 2015 with a Cooking Score of 7/10 and listed 9th in UK's Best Restaurant BMW Square Meal 2015. We are also very happy to have been voted one of the UK's top 30 French Restaurants 2015 in Harden's.

The restaurant was extended into the adjoining building in May 2011, which ironically was the scene of a devastating fire in June 2008, which forced Laurie and Jacqueline to close the Artichoke for 18 months to rebuild the property to its former 16th Century glory. The interior was designed by Fiona Johnston Parke from the Award winning Emily Todd Hunter, who combined the original features of the building with Scandinavian inspired interiors, in memory of Laurie's time spent at Noma; with muted grey tones and accents of amethyst, which create a seamless, comfortable but stylish extension of the original building.
Now the Artichoke offers three dining areas including a Private Dining Room with its own wine cellar, the Kitchen Dining Room with an open Pass, Chefs' Tables, and the Garden Room, with a view onto a botanical "living wall" of herbs.

Laurie's innovative cooking showcases well sourced ingredients, changing with the seasons, using highly dedicated producers. The open kitchen with its willow resin screen offers the opportunity to experience the culinary theatre of the Pass. The collection of expressive menus include an approachable set lunch, intriguing five and six course lunch tastings and an artisan seven course tasting featuring highlights of the main menu. Dishes focus on flavour, presentation and taste combinations, often inspired by time spent with Rene Redzepi at the legendary Noma during the enforced closure.
The notable wine list features forward thinking winemakers and local ales with all tasting menus offering eclectic wine pairings, chosen by Restaurant Manager/Sommelier Matteo Scaccabarozzi, combined with the open pass and the ultimate Chefs' tables, the Artichoke offers a unique fine dining experience.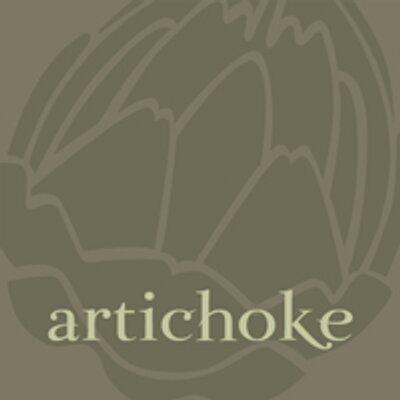 Restaurant details
Highchair, Portions
16
9.15 pm, lunch 1.45pm
No shorts
50
Private dining
Our Private Dining Room
Situated on the first floor, this beautiful self-contained dining area offers a wonderful view overlooking the historical Market Town of Old Amersham.
In conjunction with the prestigious Charles Heidsieck Champagne House and wine merchants Liberty Wines, we are delighted to introduce Charles Heidsieck Champagne to our Private Dining Room packages at The Artichoke.
Charles Heidsieck is one of the great names of Champagne and produces some of the finest Champagne wines...
The Story
Started in 1851, the foundation of its modern fame rests on the work done by winemaker Daniel Thibault, whose style has come to define 'Charles'. Thibault died in 2002 and was succeeded by his assistant Régis Camus. Between them they have won the 'Sparkling Winemaker of the Year' at the International Wine Challenge an unrivalled 13 times. Thierry Roset is the current Chef de Cave, working with Camus. He has been with the house for more than 20 years and continues the approach that has driven their success - the relentless pursuit of quality. The base wines are made from a selection of the region's best vineyards. Charles Heidsieck benefit from the largest collection of reserve wines in Champagne.
Our exquisite Private Dining Room comfortably seats 10-14 guests creating a memorable and intimate atmosphere for those extra-special occasions. Designed with luxury in mind, the elegant setting is synonymous with the high quality of Charles Heidsieck Champagne.
With its flexible layout, and dedicated waiting staff, the Private Dining Room is idyllic for a unique dining experience, corporate business lunch or special family celebrations. Tailored menus and strikingly backlit with its own chilled wine cellar will ensure all personal choices are catered for. To create the perfect, relaxed and enjoyable experience, flowers and decorations can also be sourced for a personalised dining package.
We have specially devised four dining options for our Private Dining Room to allow you to truly relax and enjoy your private dining experience all served with a chilled glass of Charles Heidsieck Champagne straight from our exclusive Wine Cellar.
*Tasting Menu Package
- to celebrate the ingredients of the season and accompanied by a collection of delightful wines.
champagne upon arrival, tasting menu with wines to accompany, sparkling and still mneral water, coffee / tea and infusions served with handmade petit fours
£135.00 per person £95.00 per person without the matching wine flight
*Lunch Tasting Menu Package
- five course lunchtime package including a glass of champagne upon arrival, sparkling and still mineral water, coffee / tea and infusions served with handmade petit fours
£78.00 per person £60.00 per person without the matching wine flight
*Prestigious Tasting Menu Package with exclusive wines - price upon request.
*Three Course a la Carte Menu Package (choice of three dishes per course)
with a complimentary amuse bouche and pre dessert
- to include a glass of champagne upon arrival, sparkling and still mineral water, coffee / tea and infusions served with handmade petit fours
£75.00 per person
(optional wine pairing also available - for this option pre-orders of dishes are required)
English and French cheeses selected instead of dessert come at a £3.50 supplement
- as an additional course £11.50
As with all of our Menus a 12.5% discretionary service charge will be added to the bill.
Please, note there is no room hire charge, but a minimum of ten guests.
Further, there is also a minimum spend required for a Friday and Saturday evening.
Please, note that a deposit is required to reserve the Private Room, which is non refundable with less than one month's notice for cancellation. With less than one week's notice the full package will be payable.
Please, contact our Private Dining Coordinator Johanna Schachner to discuss your requirements and availability on 01494 726611 or e-mail : reservations@artichokerestaurant.co.uk
Artichoke Restaurant Diner Reviews
Reviews of Artichoke Restaurant in HP7, Amersham by users of Hardens.com. Also see the editors review of Artichoke restaurant.
Paul A
We make no bones about it - Artichoke remai...
Reviewed 8 months, 24 days ago
"We make no bones about it - Artichoke remains one of our favourite restaurants, and we are still capable of judging it as dispassionately as possible and making unbiased comparisons of it with other fine-dining destinations. The atmosphere is relaxed, something made natural by the confident and always friendly service, and enhanced by the variety of dinner guests, on the evening we were there ranging from ordinary citizens like us to a member of the House of Lords (and Times journalist). For the level of cuisine achieved the menu is remarkably reasonably priced, and Laurie Gear and Ben Jenkins have reached new heights in the quality of their cooking and the wonderful presentation of the dishes on the plate. We opted for the tasting menu, the prelude to which was a sensational Lancashire bomb mousse, served at just the right not-too-hot temperature. A great start and just the way to get you looking forward to the rest of the meal. This feeling was underlined by the smoked haddock tartare with its rocket, radish, microherbs, beguiling horseradish ice cream and russet apple - a perfect demonstration of the three t's (taste, texture and temperature). Another example of how to match ingredients followed, roasted scallop with a mild curried cockle sauce, pickled cauliflower and cauliflower purée - a joy to eat and a joy to behold! An extra course was kindly served, a tribute to the game season in the form of Yorkshire grouse, blackberries and blackberry sauce, bacon, a little cornet containing a terrific concentrated foie gras ganache, and crunchy nuts; yet another winner. It appears to be a trend to serve one veggie dish on an otherwise conventional menu, and Artichoke came up with a stunning mix of roasted salsify, autumn truffle, a selection of mushrooms, puffed wild rice and rye bread, topped off with a delicious chervil emulsion. The fish course was a homage to Cornwall, superb cod loin, River Fowey mussels, "coastal" vegetables, chickpeas, which worked surprisingly well with the fish, and a sensational chicken tea adding a contrast. We chose different dishes for our mains, my wife had some excellent local Buckinghamshire venison saddle with smoked celeriac purée, a marvellous blue cheese crumble, fruity poached quince and cavolo nero, and mine was tender local partridge, nicely gamey, with classic golden raisins and traditional chestnuts, hispi cabbage and a suitably meaty sauce. The pre-dessert was another stand-out, the lightest blackcurrant and goats cheese mousse matched with a lovely biscuit crumble. After a surprise extra, an amazing, light, orange soufflé with ginger, we went for different desserts: a brilliant Brillat-Savarin cheesecake with pickled pear, an outstanding granola and poire William sorbet, and a truly great lemon Bavarois with a perfect arbequina olive oil jelly, citrus fruit salad, properly powdery lemon thyme sherbet and topped off with excellent almond biscuit crumbs. Just to complete this wonderful meal a delicious finale of chocolate sprinkle tart, chocolate ganache and pistachio came with our after-dinner mint tea. And still the Michelin enigma remains: How can this restaurant be properly ranked by The Good Food Guide in its Top 50 and given a score equal to that of a number of Michelin two-star venues, and superior to some others, and Hardens justifiably award it top marks, and yet not get even one measly star from the tyre company."
Report this comment
Have you eaten at Artichoke?
Post your own review of Artichoke and contribute to our annual restaurant review guide.
Post your own review
9 Market Sq, Amersham, HP7 0DF
Make A Booking
Number of Diners:
Required Time:
Powered by OpenTable
Opening hours
| | |
| --- | --- |
| Monday | CLOSED |
| Tuesday | 12 pm-3 pm, 6 pm-11 pm |
| Wednesday | 12 pm-3 pm, 6 pm-11 pm |
| Thursday | 12 pm-3 pm, 6 pm-11 pm |
| Friday | 12 pm-3 pm, 6 pm-11:30 pm |
| Saturday | 12 pm-3 pm, 6 pm-11:30 pm |
| Sunday | CLOSED |
What social media is saying